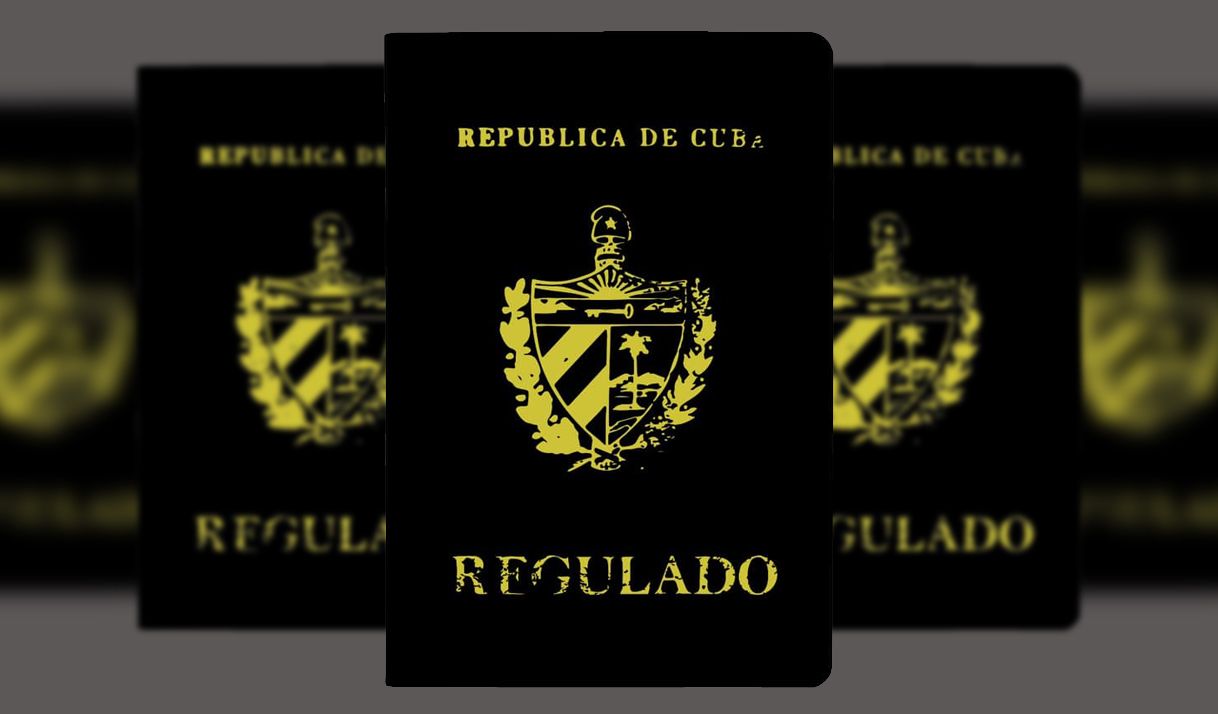 Image: Julio Llópiz-Casal. Editing: Kyn Torres.
Cuban government prevents six elTOQUE journalists from participating in Argentina's Media Party
25 / agosto / 2022
This Thursday, August 25, 2022, authorities from the Ministry of the Interior prevented six young journalists from elTOQUE from boarding Aerolineas Argentinas flight AR1327, bound for Buenos Aires, at Havana's José Martí International Airport.
Our colleagues were going to participate in the Media Party, the most important media innovation conference in Latin America. For three days, between August 25 and 28, representatives of large global companies, the regional media ecosystem and journalists, entrepreneurs and software developers from local communities will meet in the Argentine capital to work together for the future of the media. 
What would be an unparalleled opportunity of improvement and knowledge for them, the State Security officers -under the cover of Emigration officials- turned it into an attack on the freedom and rights of the young colleagues. 
Without explanations and under the discretionality allowed by Cuban legislation, our colleagues have been "limited", and they join the long list of those who suffer the violation of their most elementary rights for political reasons. Under assumptions as generic, as spurious and immoral, "reasons of Defense, National Security and public interest", today our colleagues, as before other independent journalists, activists and citizens pay with the limitation of their freedom of movement the cost of pretending to exercise their rights and their profession. 
The long arm of repression tries to break them for the simple reason of wanting to exercise free journalism in a dictatorship. 
It has been an arbitrary and recurrent practice of the Cuban regime to prevent political activists, human rights defenders, independent journalists and other civil society actors who are uncomfortable for them from participating in events abroad or leaving the country for personal purposes. 
An investigation by the journalistic platform Connectas revealed that "245 residents in Cuba were or remain regulated from January 2019 through March 22, 2020 for political reasons."
Human Rights Watch's 2021 report on Cuba denounces how the Cuban government has used restrictions on the ability to travel as a form of repression and punishment of any form of dissent and public criticism. 
"The [2013 immigration] reforms gave the government broad discretion to restrict the right to travel on grounds of "National Defense and Security" or "other reasons of public interest." Authorities have continued to selectively deny departure to individuals who express criticism of the Government," the report notes. Almost 10 years later, and as evidenced by the sanctioning of our colleagues today, that reality has not changed.
For security reasons, we have decided not to reveal the identities of the six journalists who have suffered this flagrant violation of their rights. They have been subjected to interrogation and blackmail since previous days and we prefer to continue protecting them to the best of our ability. But with this denunciation we would like to ask colleagues, international organizations and people in solidarity to help us to spread new evidence of the repressive nature of the government that controls the destinies of Cuba.
If you believe that our journalism is important for Cuba and its people, we want you to know that this is a critical moment.
Behind each publication there is a team that strives to ensure that our products meet high quality standards and adhere to professional and ethical values.
However, to keep a close watch over government, demand transparency, investigate, analyze the problems of our society and make visible the hidden issues on the public agenda is an effort that requires resources.
You can contribute to our mission and that is why today we ask for your help. Select the way you prefer to send us a donation.